Chairman Weeden Elected First Vice President of the National Congress of American Indians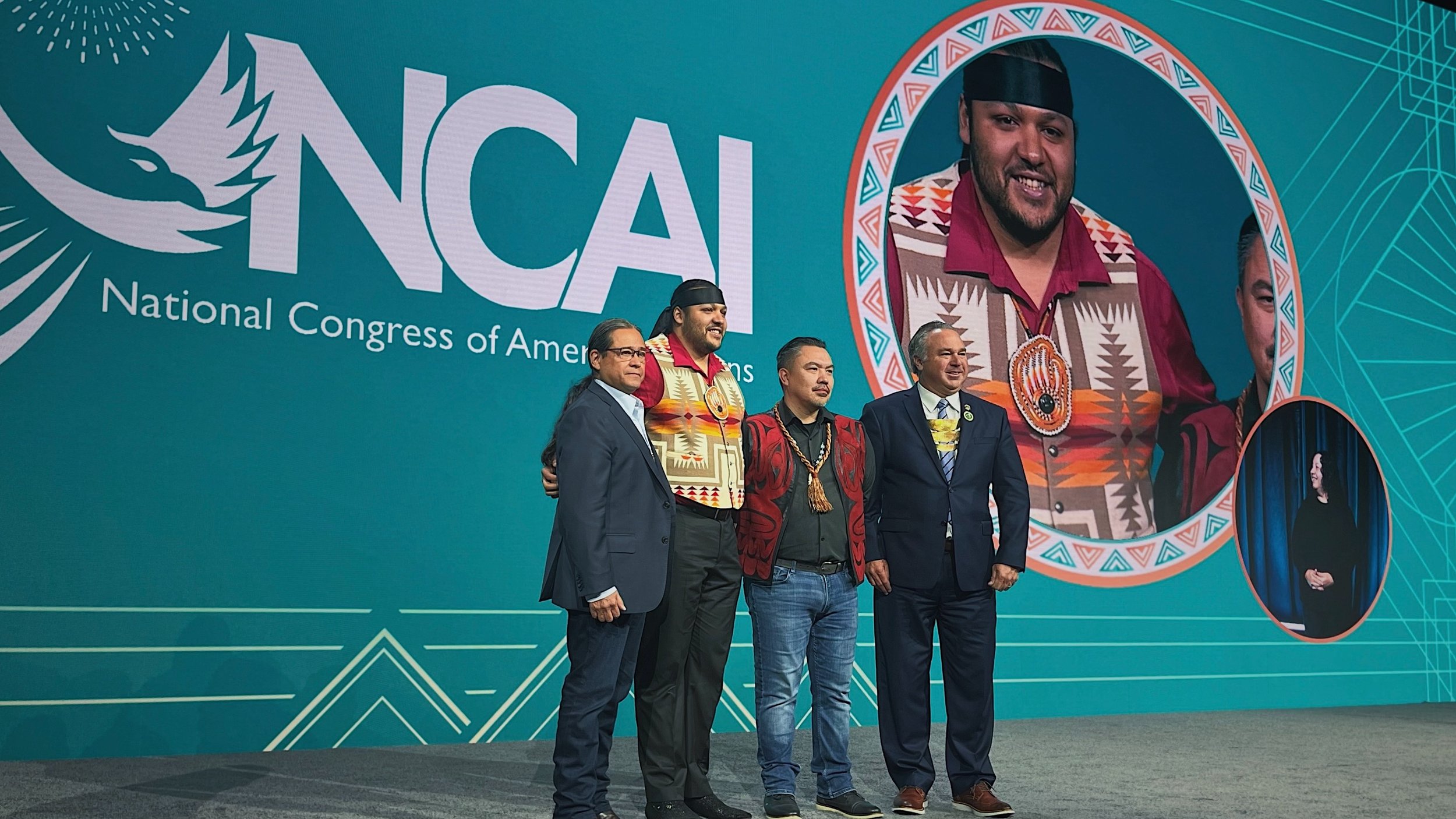 On Friday, November 17, at the Ernest N. Morial Convention Center, Chairman of the Mashpee Wampanoag Tribe Brian Weeden was elected and sworn in as the National Congress of American Indians (NCAI) First Vice President. Chairman Weeden was selected for the national post by an electorate of more than 2,000 attendees representing Tribes across Indian Country at the NCAI 80th Annual Convention. He is the first Wampanoag elected to serve on the Executive Board for NCAI as an officer.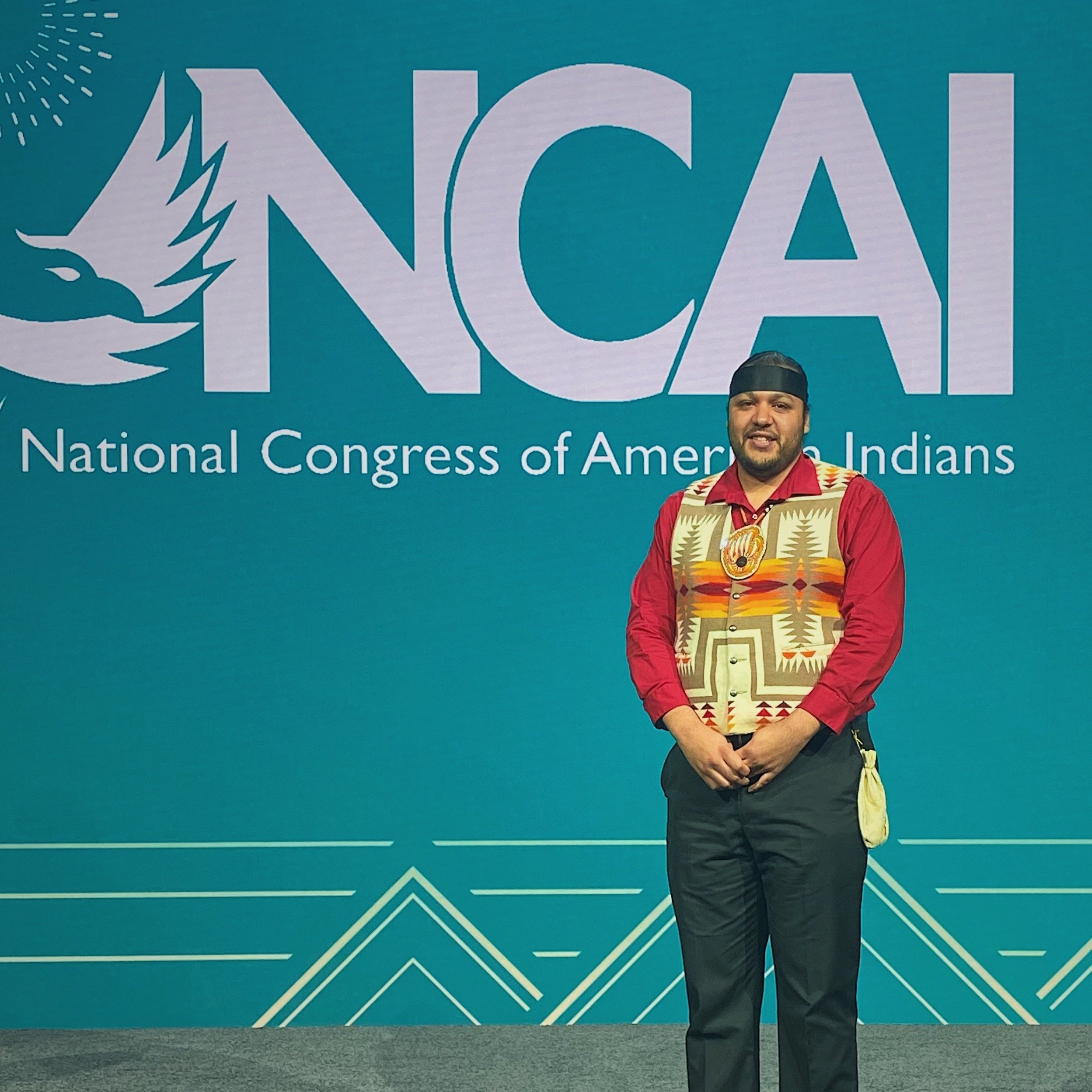 "As the newly elected First Vice President of the National Congress of American Indians, I am deeply honored to serve in a role that represents not just my Tribal Nation, but all Native Nations," said Chairman Weeden. "We look forward to working together as a team to address the various issues facing us all in Indian Country and promise to work for all of our relations as we uphold our trust responsibilities." 
Joining Chairman Weeden on the executive committee will be Mark Macarro of the Pechanga Band of Luiseno Indians as the NCAI President, Nickolaus D. Lewis of the Lummi Nation as Secretary, and David Woerz from the Chickasaw Nation as Treasurer. The officers were elected on Thursday, November 16, and sworn in on Friday, November 18, during the final day of the convention.
NCAI is organized as a representative congress of American Indians and Alaska Natives that serves to develop consensus on national priority issues that impact tribal sovereignty. American Indian and Alaska Native governments pass resolutions to become members of NCAI, selecting official delegates to the NCAI Executive Council, Mid-Year Conference, and Annual Convention. During these events, delegates consider issues of pressing concern in accordance with their governments' policies, goals, and needs. NCAI members vote on and pass resolutions to determine NCAI's position on a broad range of issues.
NCAI members also elect the organization's Executive Committee; The NCAI President, 1st Vice President, Recording Secretary, and Treasurer are elected by the entire membership. The twelve Regional Vice Presidents are elected by their respective regions. All board members serve for two-year terms.